Family history research can be full of surprises. Have you ever been tempted to add a pet to your family tree? I came across Sebastian the Himalayan Cat while looking at a DNA match. (The match was to Sebastian's human dad, not Sebastian!)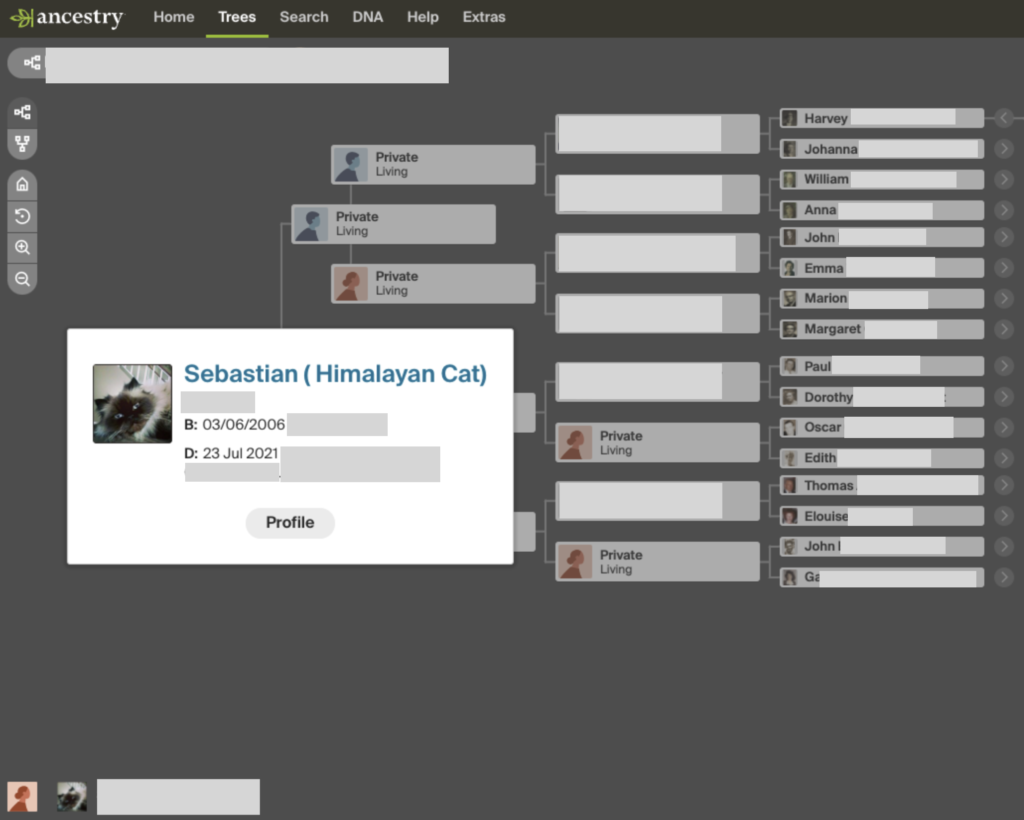 I have to say, Sebastian's people are doing a good job on tree completeness! All sixteen 2x-great-grandparents of Sebastian are identified!
I use Reunion as my genealogy software. I've been a Mac user since the first Macs came out and Reunion has been with me for as long as I've been serious about family history research. I've been through many upgrades over the decades and somewhere along the line some new status buttons became available. I would have never thought of this status choice for a child.

And as you can see, Sebastian's family is in good company, since Family Pet is also an option.
Stay tuned for further Oddities in future blog posts!