Work samples
Videos
Share your family history through the creation of a video that tells your family story. Here's an example about my family's experience during the flu epidemic of 1918: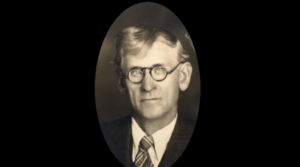 https://www.youtube.com/watch?v=Isd3CYZ8brw
Click here for the Bibliography for the video.
WikiTree
One possible way to share your family history is through WikiTree, a collaborative one-world tree. This creates the opportunity to find other relatives and learn more about distant ancestors. It is a living repository, and will continue to grow and change over time. The link below will take you to one of the profiles I manage on WikiTree. Explore the tab "Family Tree & Tools" to understand the power of a publicly available one-world tree.
https://www.wikitree.com/wiki/Davis-51236
Pedigree Chart
A pedigree chart is one way to display family relationships.
Family History Report
Family History Reports can provide varying levels of detail about a family. This example from my own family does not include family biographies, which could be incorporated. This is also a very extensive 8 generation report, based on decades of research in collaboration with other family members.
Other Products
Looking for a way to share your family history with the younger generation? Ask me about "The Magic Penny," a children's book format that you can use to share your family stories.